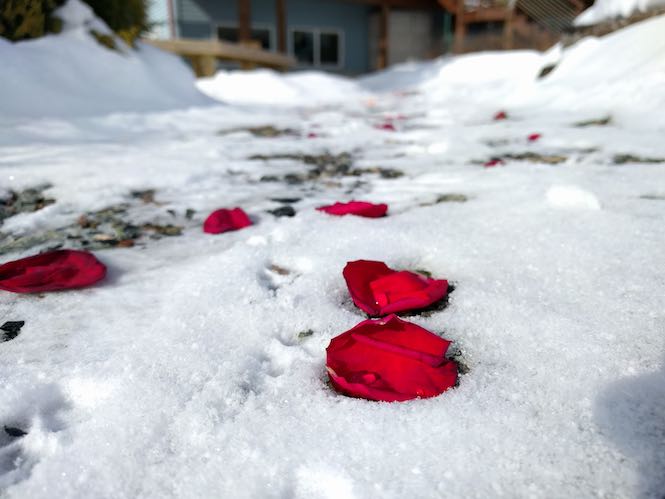 In Between
It's 33 degrees and the snow is melting.
The pine trees are again standing tall after the heavy, white blanket has slipped through their wispy, verdant needles.
An overcast sky seems just out of arms reach and somewhere higher up the sun is desiring an audience. But today we won't see each other. That's alright. For now, it is enough to know that it resides above the obscuring layer.
"In general there are many things to be done between meditation sessions … continue to rely on mindfulness and vigilance." Lam Rim Chen Mo
Although permeated by complete serenity, Lotus Lake is a hub of activity. I am grateful for that. On the meditation cushion, in session, my mind can match the calm of the retreat house. Engaged in activity, between sessions, my mind can match the frenetics of the retreat house. I am grateful for that as well. Most of life happens between sessions. Which of these is the actual meditation?
Tranquility presides on this particular day. A monastic practitioner, halfway through her four week meditation retreat, occupies one of the rooms. I imagine the prayers reverberating throughout. Who will be so fortunate as to occupy that room next?
With the sharp chill of mid winter absent, it is tempting to excite the mind in anticipation of the joyful spring to come. But today the obscuring layer of clouds reminds me that there is still much that stands in the way of the warming, radiant light above.
---
The News From Lotus Lake
Rinpoche is on her final week of sabbatical after a successful weekend of teaching the Yogic Healing program at Joyful Path. While the short break in Rinpoche's rigorous teaching schedule allows her to rest and recuperate, she has seized the opportunity to continue writing for her upcoming book "Sensing Shades of Reality".
Teachings for 2016 begin afresh in Milwaukee, Wisconsin on March 11. Rinpoche's teaching schedule and other White Conch events can be found on our events calendar.
Our new neighbors, Christina and Marco (Sonam and Jinpa) are settling in to their new digs! Jinpa brought an antique Balinese table that he refinished and offered it to Rinpoche and the retreat center.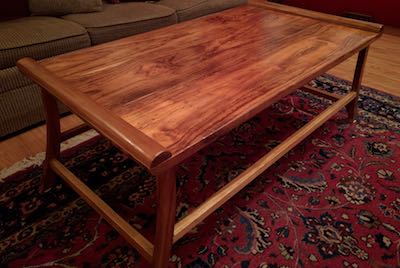 Spring and the activities it brings are just around the corner. That means the best time for meditation retreat is right now! If you haven't already scheduled your private retreat, contact our retreat coordinator, Ngawang Khandro, at: retreats@white-conch.org.